Malhombre "Musique Rock/Fini 7"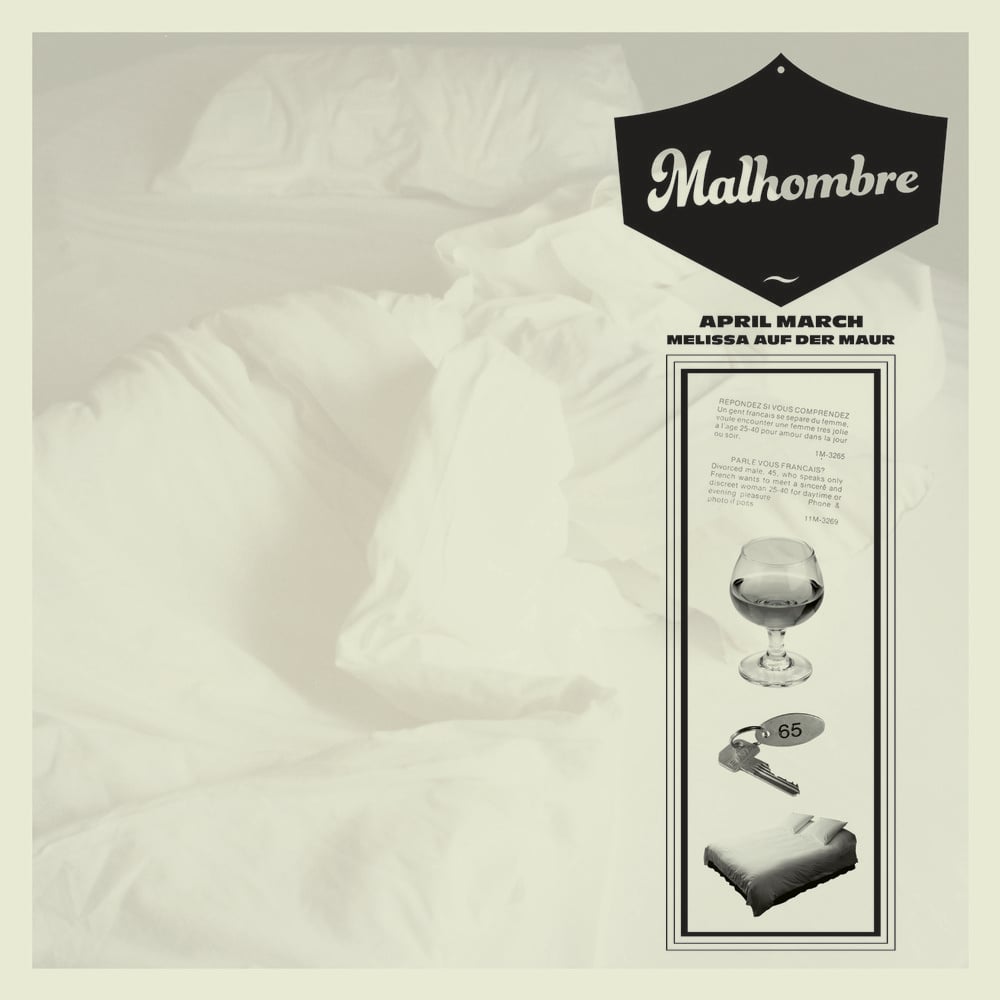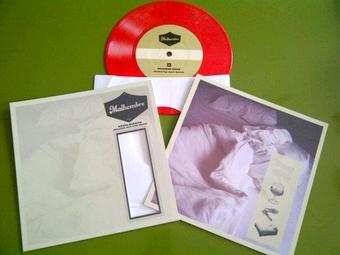 The hypnotic A side entitled "Musique Rock" was inspired by the 1999 French film Une Liaison Pornagraphique and features April March on vocals. Here she sings entirely in French with a delicate melancholy tone and to round out this song beyond guitar, Steve Weiss drums (he has also played with AM and Depedro).
"Fini" on the AA side is a smouldering, breathy duet sung in French and English and takes place between Blasco and Melissa Auf der Maur of Hole /Smashing Pumpkins / MAdM. The music also features several friends of Blasco who have played with a myriad of bands such as Cracker and Sparklehorse. As the title "Fini" suggests, a love affair has ended and the man has drunk his way out of her heart.
Together these two songs celebrate a classic sexy '60s French ballad style that sounds modern yet timeless. They describe affairs of the heart but avoid the trappings of a sappy love song.
The 7" will be limited to 500 copies on deep red opaque vinyl and comes housed in a handsome die-cut sleeve designed by Kenneth Close. Artwork also includes a Slept In Beds image taken by Nicholas Zinner.